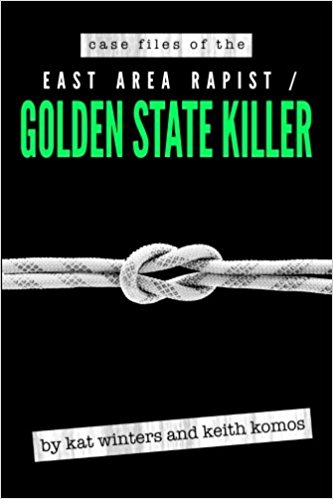 Link: https://www.amazon.com/Files-Rapist-Golden-State-Killer/dp/0999458108/
He's the most prolific, enigmatic, and dangerous offender the State of California has ever known… yet he remains unidentified and unpunished to this day. With over one hundred burglaries, fifty rapes, and possibly a dozen murders, the "East Area Rapist" / "Golden State Killer" / "Original Night Stalker" was truly one of history's most vile and heinous criminals. He seemed to appear out of nowhere in the mid-1970s near Sacramento, California, where he began a series of rapes and murders that left police baffled and communities on-edge. He couldn't be tracked, he couldn't be found, and he couldn't be stopped. Over a ten-year period, towns like Modesto, Davis, Concord, San Ramon, San Jose, Danville, Fremont, Walnut Creek, Goleta, Ventura, Dana Point, Irvine, and the neighborhoods of Sacramento were all violated by this monster.
He left behind thousands of clues spread throughout over a dozen jurisdictions but still somehow outmaneuvered efforts to capture him at every turn. This book culls together information from every source possible to present a comprehensive rundown of each and every attack. Evidence is explained, myths are debunked, and viable leads are presented. Other cases which might be related like the Visalia Ransacker, the Ripon Court shooting, the Maggiore murders, and the Eva Davidson Taylor murder are explored. Never before has such a detailed and thorough chronological volume been published about this case.
Going over the nuances and evidence with such granularity is a worthwhile exercise. This case is solvable, and the offender is probably still alive. The clues to his identity are in here. Because, as they say… The Devil is in the details.